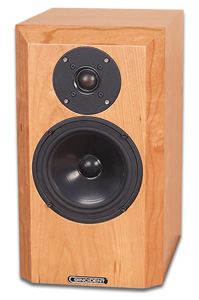 Coincident is very excited to announce the release of the Triumph Signature Extreme loudspeaker. This represents an express desire to take a previously world class monitor speaker and transform it into a no holds barred, state of the art transducer.
Changes made to the already highly acclaimed Triumph Signature UHS include:
Enclosure - More extensive cabinet bracing to create an enclosure as rigid and inert as possible.
Drivers- The tweeter will now use our special version of the Scanspeak Revelator, the same incredible unit used in the Eclipse series of speakers. The woofer remains the same as we could not improve upon it.
Internal Wiring- All internal cabling will now use our breakthrough TRS Extreme, the same wire used in our Statement Speaker, Total Victory II.
Crossover- Has been modified to take full advantage of all the improvements incorporated in the Triumph Signature Extreme.
The end result is that the Triumph Signature Extreme is now a true state of the art monitor speaker that will replicate the signal fed to it with amazing accuracy and by definition, musicality. This is the perfect speaker for those who are limited by space, are prepared to sacrifice sub woofer bass, yet still want a reference loudspeaker.

While the enclosure remains the same as the previous highly acclaimed design, the drivers and crossover are all new.

The tweeter is a high sensitivity version of the previously used 1" silk dome. It is sonically slightly more refined than its predecessor.

The woofer represents a major advance in high sensitivity drivers. The specially treated paper cone results in a huge reduction in resonances while at the same time being capable of extraordinary resolution of detail. The extra large magnet assembly provides for high sensitivity and a low Q. But what makes this woofer unique among high sensitivity drivers is its high power handling capability (once thought mutually exclusive with high sensitivity).

The end result is a loudspeaker with greater sonic refinement than before with the added benefit of 2db extra sensitivity.